Eggdere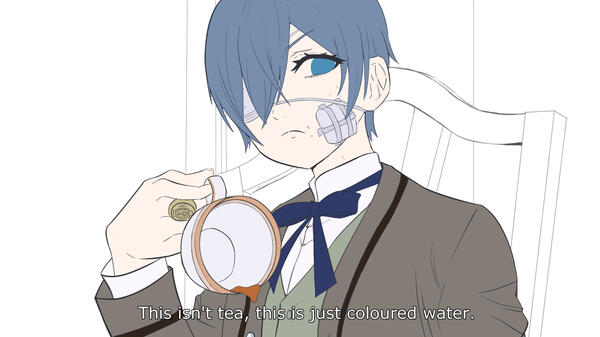 20 ▪ she/her ▪ Canada
COMMISSIONS:

OPEN
Commission queue can be found here!
Please read the Terms of Service before commissioning
Terms of service
By commissioning me in any kind of way, you are agreeing to the terms of service below.
[ I ]

General Terms

Please provide references along with your request, along with any detailed description needed.

I will not draw:
mecha furrygorensfwold / wrinkles
Please note that I am an artist, not a designer! Commission me with a vision in mind, and I'll help guide it!

I have the right to reject or refund commissions at any given time.

If you have any questions, feel free to DM me on Instagram or Twitter!
[ II ]

Payment

Commissions must be paid in full once the sketch is finished. Commissions for commercial use will be charged double.

Payment will be made via Paypal.

If you don't want a commission, and still want to support me, tips via Ko-fi are greatly appreciated! (。・ω・。)ノ♡
[ III ]

Process

After we finalize the sketch together, I will start the line art and colouring after receiving payment.

WIP updates on sketch, line art, and colour will be provided.

If you want any small changes please tell me so when I send the sketch, otherwise revisions will come at an extra charge.

Commissions can take up to one month to complete, depending on my workload and the complexity. I appreciate your patience!
[ IV ]

Usage Policy

Credit MUST be given
You may not make any major edits to the art, or remove watermarks/signatures.
All art is for personal use only, unless agreed otherwise.
Please let me know if you're comfortable with me posting your commission!
[ V ]

Refund Policy

Refunds are available up until the completion of the sketch; I will not offer refunds once line art is started.
PRICES
icons
1080 x 1080 px PNG

Base price $30 USD

Simple background (ie. grid, gradient, etc.)

Turn it into a blinking gif for +$5 USD (.png and .gif files given)
screencap redraws
1280 x 720 px PNG

Base price $50 USD (price can increase depending on complexity)
To inquire, please read my TOS, before dm-ing me on instagram or twitter ٩(◕‿◕。)۶